What is Metabolic Balance® ?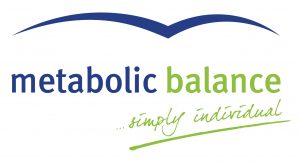 Metabolic Balance® is a healthy eating plan for now and the rest of your life.
There is no calorie counting, fasting or starving; you eat the nutrient-packed foods that your body needs as determined by a blood test. Your individual meal plan is as personal as a fingerprint and designed specifically to suit your individual body chemistry. There are no expensive, branded, processed meals or artificial potions to buy. You eat three meals a day made from real food chosen from your personal food list; we even take into account your food likes and dislikes.
Out go processed and "dead" foods, in come foods bursting with life and nutrients. Mealtimes will be satisfying; cravings and hunger will disappear. You'll rediscover the taste of real food as you change your eating habits for the better.
Be prepared for a life-changing experience as your body switches to fat-burning mode, begins to reset your hormones and adjust your metabolism to transform the way you feel and look.
This is a healthy-ageing plan to nurture your whole body: skin, hair, bones, brain, heart, immune system and gut. Call it personalised lifestyle medicine for the 21st Century.
Sign up to my Metabolic Balance® east Midlands page for more news, inspiration and uplifting stories about Metabolic Balance® https://www.facebook.com/MetabolicBalanceEastMidlands.
To arrange an initial diagnostic consultation to make sure that Metabolic Balance® is right for you, please tick the box on the contact page, or call me on 07973 750 626.
Metabolic Balance® is a way of eating for life, not a fad diet
I'm celebrating thirteen years as a Metabolic Balance® coach in 2021
Conventional diets are programmed to fail. The key to staying motivated on Metabolic Balance® is the regular coaching support you'll receive. I have been a Metabolic Balance® coach since December 2008, one of the first coaches appointed in the UK. I was trained by the founder of Metabolic Balance®, the late Doctor Wolf Funfack.
I will support you throughout your plan with encouragement and advice to help you achieve your goals of better health and weight regulation. To inspire you at mealtimes, there is the optional extra of a personalised recipe e-book matched to the foods on your individual meal plan. Delicious meals that you can share with family and friends await you!
When you reach your goals, we'll discuss how to maintain your newly discovered health, energy and weight so that the benefits of Metabolic Balance® stay with you for the rest of your life.
Invest in your health with Metabolic Balance®
Fees
Initial diagnostic consultation (includes a body composition assessment of your weight and body fat percentage)
£40
Metabolic Balance® package (includes a comprehensive blood test, a Metabolic Balance® meal plan for life,an e-book of delicious recipes matched to your individual plan and 3 months' motivational coaching and support from Rita Carmichael

As above but without a personalised e-book of recipes

30-day Metabolic Balance® Reboot package for clients who wish to get back on track with their plan (offer available until end of November, 2020)

£899

£850

£199