Experience the thrill of good health with nutritional therapy!
All consultation are taking place by phone or video until further notice
There is no such thing as the "average person" when it comes to health and diet: you are unique and have your own individual requirements for nutrients to support the major systems in the body towards a state of optimal health. Nutritional therapy aims to stimulate the body's powerful healing capacity to restore good health, rather than masking symptoms. Often just small changes to diet and lifestyle can bring about significant health improvements. The effects of good food on your body will delight and amaze you.
Case studies: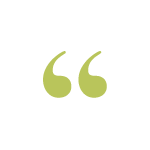 Healthy eating newsletter